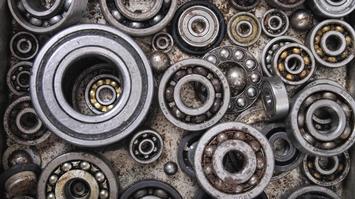 Have you ever considered that your training system failures can be nearly 30% of received quality problems?
Are your trainers Qualified to a method?
---
Are the written "work standards" used?
---
Are your trainees "qualified" to the standards?
ARE YOUR TRAINERS CERTIFIED?
Gaining certification will help your company reduce production variations and improve efficiency with standard work which can positively impact your bottom line. This standard work will continually improve your quality management systems and related processes. Standard work can only be achieved by the employee—the human element. Are your Trainers qualified?
"Experience alone does not make a good trainer.
Individuals must be trained and qualified to achieve
Standard Work from their learners."
Richard White, Manager
Honda New Models & Quality Planning
WE WANT TO PARTNER IN YOUR TRAINING SUCCESS
Van Daele & Associates is a training and development company recognized as a leader in fostering collaboration with companies who want to successfully educate their employees.

WHAT IS T3?
The T3 System is a proven training workshop that will certify your trainer's on how to train adult learners in your company.

T3 SYSTEM
The 3-stage T3 System methodology will transform your company's training paradigm.

33% TALENT LOSS
What would happen if your company lost 33% of its talent by the end of the year? What tool could be leveraged?

CLIENTELE
Van Daele & Associates is an established leader in training Trainers for a diverse clientele from numerous industries.

IMPLEMENT
We would welcome your interest in discussing a training implementation suited to your company's requirements.