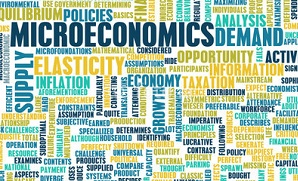 Are you doing the same thing over and over again and expecting different results? Albert Einstein calls that insanity. Nearly five years have passed since the economic downturn, with one lasting result: We are operating with fewer workers—and it may be our insanity that caused it.
Let's run the numbers… 
Did your company reduce workers by 20 percent during the economic downturn? Did you witness your company fail to retain 80 percent tribal knowledge, initiating a "Law of Diminishing Returns" effect. It's likely that your company reduced its tribal knowledge by 80 percent because 20 percent of the workers owned it. Indeed, the 80 percent of tribal knowledge is always embodied in the workers—carried out, created by, and passed on by the workers. 
With the downturn behind us, perhaps it's time to do something different. Let's consider human capital a branch of microeconomics, a study of how the scarcity of workers impacts your company's decisions about operating performance and expansion of market share. In other words, it's time to examine how your remaining workers, after the economic downturn, are your only "supply and demand" option for filling the skills gap with fewer workers. 
The microeconomics of human capital during the economic downturn was considered "constrained optimization" because of company budget constraints. During that time, the supply of workers cost more than the demand for workers. But this is no longer the case, and demand cannot be filled by supply in 2015. 
In fact, insightful talent development leaders now realize that their greatest concern is leveraging the inventiveness, ingenuity, creativity, and "tricks of the trade" found in their remaining workers. In addition, as more companies streamline their budgets, they will need their remaining workers to shrink the widening skills gap. 
To fill this skills gap demand, your organization must consider its remaining workers an "off-balance sheet asset" supply of earnings and financial returns. No longer is it acceptable to label your workers a liability or a burden. Instead, it's your responsibility to achieve "marginal benefits" from remaining workers that you can identify as subject matter experts (SMEs). 
Marginal benefit, another microeconomic term, is about leveraging your SMEs—training them, upgrading their skills, and using their knowledge for greater return on investment. Here's how it works: If your company is running at a 70-percent capacity utilization rate, it has room to increase production up to 100 percent, without increasing cost. Simply stated, your production is underused.
Don't do that with your SMEs. Recruit them to deliver training on-the-job and in the classroom. Other options are to create your own apprenticeships, internships, and mentoring programs that SMEs can manage and support.    
These questions will help you to determine how to achieve 100-percent output levels from your SMEs:
- Who are my SMEs?
- How are my SMEs capitalized and used?
- How are my SMEs integrated in lean and other training initiatives?
- How are my SMEs improving operating performance?
- How are my SMEs providing business optimization?
- How are my SMEs rewarded? 
Keep in mind, though, that your SMEs may know a lot about their own skills, but not very much instruction. Consequently, your organization should invest in your SMEs' capabilities to transfer knowledge to others by providing them with adequate train-the-trainer development solutions. We will discuss how to do just that in our next blog.