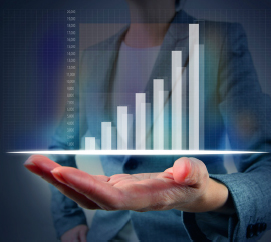 LET'S FACE IT, HR: "WHERE ARE YOU NOW?" Its no wonder we are hated. Nearly five years have passed since the financial crisis, and we're left with one lasting result—we are operating with fewer workers, and it may be our fault.
Your remaining workers are assuming more duties and accumulating more skills. "Who are these remaining workers?" Smart companies are leveraging the inventiveness, ingenuity, creativity, and "tricks of the trade" found in their remaining workers.
This is your final warning HR: in order for your smart company to shorten learning curves, you must leverage the skills, knowledge and abilities already available in your remaining workers, or Subject-Matter-Experts [SMEs].
On a list of executive-related business issues, your biggest company concern for 2015 is filling the skills-gap by leveraging the talent from your SMEs, according to Forbes.com.  Your inability to leverage the skills, knowledge and abilities from your SMEs will hurt your company pace for providing continual improvement and expansion of market share.
Recruit your SMEs to deliver training on-the-job and in the classroom. Your SMEs possess the highest level of skills for specialized jobs in your company. Invest in your SMEs by providing them a "Train the Trainer System."
As more companies streamline their budgets, they will need their SMEs to create wealth. Come to the KYSHRM conference to learn how to shrink the widening skills gap with your SMEs. You will receive insight into the overall slack of your SMEs by asking several questions:
Who are your SMEs?
How are they capitalized, maximized and utilized?
How are they integrated into your lean and other processes?
How are they providing business innovation?
How are they providing operating performance improvements?
How are they trained to know how to train others?