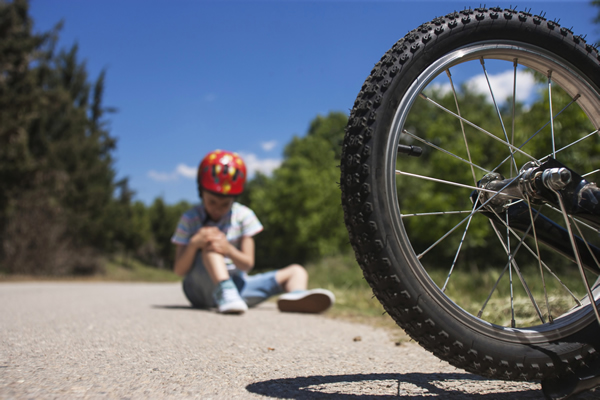 At age 5, my daughter Ronee wanted to learn how to ride her bicycle with the other kids around our neighborhood cul-de-sac. "Okay, I'll teach you!" I said. I didn't want my daughter to be the only preschooler unable to ride her bike. 
"Get your bicycle from the garage, and meet me in the cul-de-sac." Ronee, with a big smile, was confident her Mommy would do the job.
"Now, get on your bike, put your feet on both peddles, and go," I said to Ronee. She fell three times and began crying. 
"Fine, get your bike and put it back in the garage, and let's go inside the house," I said. She cried harder.
I didn't empower her. I didn't motivate her. I didn't prepare her. I didn't show her. I didn't guide her. I didn't encourage her. I didn't remove the potential obstacles for her to perform at her optimum. Instead, I was more concerned about my ego. 
The good news is that Ronee eventually learned to ride her bicycle after I set my ego aside and trained her with specific instruction, giving her praise, encouragement, and more time to practice. Ronee is now 30, and has taught her two children to ride their bikes with success. And she did a much better job training them than I did.
Coaching is a technique used to help employees perform above their job expectations. Your coaching skills are used in your day-to-day interaction with your employees. It is about recognizing an individual's strengths and areas that may need to be developed. 
Coaching creates an environment in which employees can manage their own activities to achieve a defined set of results. In other words, with your effective coaching, you empower your employees to manage their own area of responsibility. 
Do not model your coaching after my poor example of coaching my daughter. Model your coaching on these characteristics:
- Capitalize on your employee's strengths.
- Give your employee visibility.
- Provide your employee freedom to do his job.
- Set standards of excellence for your employee.
- Orient your employee to company values and business strategy.
- Hold your employee accountable.
- Protect your employee from undue stress.
- Encourage your employee.
- Make performance expectations and priorities clear to your employee.
- Take time to build trust with your employee.
- Provide appropriate training and support to your employee.
- Solicit ideas from your employee.
- Serve as a good role model for your employee.
- Explain reasons for decisions.
- Keep confidences between you and your employee.
- Explain reasons for decisions and give your employee credit when he deserves it.
To be fair, I have since learned that to effectively coach means to support my learner, not my ego. Working with my clients to help them reach higher levels of performance, set goals, and complete projects involves my ability to coach them in how to use their abilities to achieve their goals. Unlike psychologists or psychotherapists, coaching does not provide therapy or treatment. A successful coach will focus on making a positive impact on workplace performance. 
Go make it happen!
This article was originally published Thursday, October 27, 2016.
It can be found on the website Association for Talent Development here.